October 18 2012
Inconvenient Truth for Obama Campaign: Jobless Claims Up Last Week
Charlotte Hays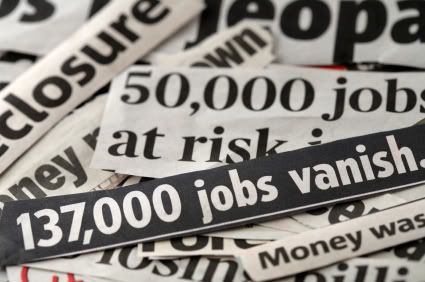 Another inconvenient truth for the president this morning: Jobless claims rose last week, threatening the new, feel-good (!) unemployment rate of 7.8 percent.
Bloomberg reports:
Jobless claims increased by 46,000 to 388,000 in the week ended Oct. 13 from a revised 342,000 the prior period that was the lowest since February 2008, Labor Department figures showed today in Washington. The median forecast of 49 economists surveyed by Bloomberg called for a rise in claims to 365,000.
Market Watch reports:
Two weeks ago, the Labor Department said claims had fallen to a four-year low, but the decline stemmed from a seasonal anomaly in the data that often happens at the end of a quarter. It wasn't indicative of a rapidly improving labor market.
This news must not be viewed primarily in terms of the presidential campaign: think of the human suffering last week's 46,000 jobless claims mean. Think of the children who are dependent on these newly unemployed men and women. On the other hand, voters must not lose sight of the policies that have kept our economy in the gutter for the last three plus years.
The Obama campaign made a lot out of the miserable 7.8 unemployment rate, portraying it as unadulterated good news. This may have been a mistake. Most of us have a sense of what the economy is really like, based on our lives and the lives of friends and family.
Ralph R. Reiland, B. Kenneth Simon professor of free enterprise at Robert Morris University, has a great piece explaining what's behind unemployment numbers:
The funny thing about the Labor Department's monthly unemployment report is that the number-crunching bureaucrats act like they're delivering high carat diamonds when the real worth of what they're reporting is closer to the value of a mud pie.
First, a college graduate with a degree in biomedical engineering who gets a $90,000 job in his field is counted exactly the same in the government's unemployment report as a biomedical engineering graduate who can't find a job and is working weekends as a bus boy at Applebee's.
Or as the PBS Newshour succinctly stated it, "If you only worked one hour in the past week, you're counted as officially employed."
Given the large number of part-timers who are currently looking for full time work and unable to find a job, that flaw alone by the Labor Department of putting part-timers in the "employed" column makes their monthly unemployment statistic meaningless.
An estimated 50 percent of young college graduates are currently either jobless or significantly underemployed in positions that don't utilize their skills and education.
Second, if a guy loses his $150,000 job and he and his previously stay-at-home wife each get part-time jobs paying $25,000, the Labor Department counts that as job growth, two jobs rather than one, a clear indication that job creation is expanding.
Jeremy was right to be worried.