January 11 2013
Race and Gender: Increasingly Irrelevent in the Labor Market
Charlotte Hays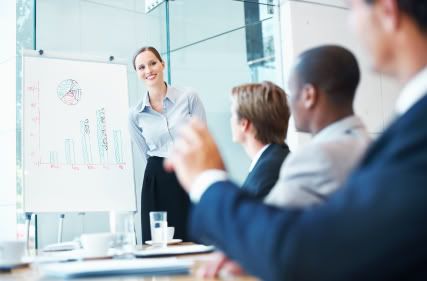 If you hear squawks emanating from the offices of the National Organization for Women and other advocates of more government intrusion into hiring and salaries in the private sector, chances are they're just upset because June O'Neill, former director of the Congressional Budget Office, has a new book.
And it doesn't support calls for the government to meddle more in the private sector. The title of Ms. O'Neill's new book is: The Declining Importance of Race and Gender in the Labor Market…And the Misdirection of Federal Employment Discrimination Policies.
In addiction to heading up the CBO, O'Neill served as director of policy research at the U.S. Commission on Civil Rights. She's had an unparalleled vantage point from which to observe the outcomes of federal antidiscrimination policies on race-and gender-based wage gap issues.
Something tells me this is going to be big.
"Occasionally a book instantly alters the terms of debate . . . I hope this wonderful book helps us return to our ancient national aspiration: that we Americans are to treat all of our fellow citizens as individuals, not members of groups," says Charles Murray.
I haven't yet read the book, but since the issues addressed are near and dear to IWF's heart, I feel it's okay to quote from the AEI press release announcing the book (which AEI published).
Here are some of O'Neill's key findings:
Federal employment discrimination policy has followed social change, not led it: in the two decades preceding Title VII of the 1964 Civil Rights Act, the hourly wages of black men rose from 45 percent of a white man's hourly wage in 1940 to over 61 percent by 1960. And the hourly wages of black women rose from 40.5 percent of a white woman's hourly wage to over 66 percent by 1960.

Antidiscrimination enforcement programs have proven ineffective: employment gains for minorities would likely have been the same even if the Equal Employment Opportunity Commission had not been granted intrusive enforcement powers in 1972.

The Office of Federal Contract Compliance Programs (OFCCP) has not improved the relative economic status of protected workers: the O'Neills demonstrate that while workers employed by federal contractors--over which the OFCCP has strong enforcement powers--benefit from higher wages, those wage rate increases have been much greater for white males than for black males.

Employer discrimination is not significantly holding back groups with lower earnings: differences in education, work experience, and work/life tradeoffs--not labor-market discrimination--account for over 90 percent of remaining gender- and race-based pay gaps.
Ms. O'Neill's husband, Dave O'Neill, an adjunct professor at Baruch College and a research fellow of the Institute for the Study of Labor, is co-author.
Fasten your seatbelts.