February 19 2013
More (Unsurprising) ObamaCare Nightmares
Charlotte Hays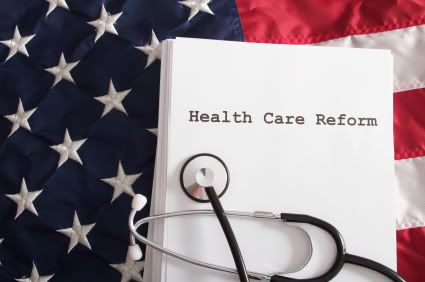 ObamaCare survived the Supreme Court—but it may not survive economic reality.
There are two important articles out this morning that indicate just how unworkable the system is turning out to be. It's almost as if Congress didn't even read the legislation before passing it....
Sally Pipes writes in Forbes that ObamaCare's health exchanges are likely to end up as "customer free zones." The CEO of the largest insurance company in the U.S. recently said that he and other insurance executives have reservations about participating in ObamaCare's insurance exchanges.
The exchanges are "government-run portals" that are designed to allow customers and small businesses buy health insurance rather than employer-sponsored insurance. Entirely unsurprisingly, UnitedHealth Group Inc. CEO Stephen Hemsley has said that his company will be involved only if there is the prospect of a reasonable return on capital. Pipes writes:
That's ominous news for Obamacare. If insurers don't participate in the law's exchanges, then consumers who had hoped to secure affordable coverage through the new marketplaces will instead find few choices and high prices. Taxpayers could be hit hard, too, as higher premiums in the exchanges will require more public spending on subsidies.
Enrollment in Obamcare's exchanges is scheduled to begin October 1, and coverage will take effect in 2014. Americans with incomes between 138 percent and 400 percent of the federal poverty level — up to $92,200 for a family of four as of 2012 — will qualify for federal subsidies.
Obamacare's supporters predicted that insurers would flock to the exchanges, where millions of potential customers would be waiting to buy coverage, per the law's requirement that they do so.
But participating in government exchanges means playing by the government's costly rules.
Insurers will have to adhere to strict coverage standards that vary by state — and they'll face restrictions on how they can price their products. Insurance companies will even have to pay a fee to sell insurance on the exchanges. That levy starts at 3.5 percent of every customer's premium — and could increase from there.
Insurers may even need to put together a local provider network in each state exchange they join.
These factors will erode insurers' slim profits. The Wall Street Journal recently reported that health insurers expect any potential profit margins from sales in the exchanges to be in the 3- to 5-percent range.
Sheryl Skolnick, an insurance analyst for CRT Capital Group, told the Associated Press, "There is a significant risk . . . that if the economics on the exchanges are not favorable, they're simply not going to participate."
Anybody who is not economically illiterate might have anticipated this.
Today's second must-read is on "The Coming Failure of 'Accountable Care,'" published in the Wall Street Journal, and written by a trio of experts: Harvard business professor, a Harvard Medical School professor, and a fellow at a think tank specializing in "disruptive innovation."
Accountable Care organizations have been launched because of ObamaCare. The article describes them as "latter-day health-maintenance organizations" that are grouped together to deliver supposedly affordable health care for patients. The authors write:
We believe that many of them will not succeed. The ACO concept is based on assumptions about personal and economic behavior—by doctors, patients and others—that aren't realistic. Health-care providers are spending hundreds of millions of dollars to build the technology and infrastructure necessary to establish ACOs. But the country isn't likely to get the improvements in cost, quality and access that it so desperately needs.
Neither doctors nor patients are likely to be able to adapt to ACOs, which in turn are unlikely to save money. The authors "beseech policy makers in Washington to study a range of reform approaches that aren't burdened by as many untenable assumptions as Accountable Care Organizations, and go well beyond them in their aspirations." The authors make several interesting recommendations.
My morning takeaway from these two stories: the overhaul of the health care system may have let Democrats preen that they were "making history" but it is likely to make things worse for patients and doctors. The president is lucky he won't have to face the same kind of medical care the rest of us will see because of his yearning to get on Mount Rushmore.
ObamaCare may fall by its own weight. It is economically impossible. But what pain between now and its collapse, if, indeed, proud Democrats will even allow even the most unworkable parts of the law to be reformed.