February 26 2013
Don't Pile on Mayer: Telecommuting isn't a One-Size-Fits-All Policy
Sabrina Schaeffer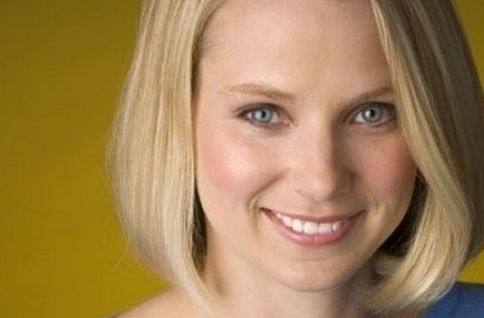 As the executive director of an organization that benefits from a virtual office, and the mother of three young children, I'm acutely aware of the benefits and liabilities of telecommuting. So I was particularly interested in the recent comments made by Yahoo! CEO Marissa Mayer, in which she announced that the company would no longer be allowing employees to work remotely.
While critics have pounced on Mayer, her comments have provided an opportunity for a real conversation about a serious workplace issue. As all of us at IWF know, it's tremendously valuable not to waste time sitting in traffic, and to be able to be home when my children return from school. Similarly, as a manager, working remotely poses the challenge of making sure employees are working when they say they are, and that I'm providing the kind of oversight and assistance to staff that's required to keep an organization running.
The real reason we're taking note of Mayer's comments is because she's a woman – and because there was a lot of attention paid to the fact that Yahoo! hired a pregnant woman. The assumption is that a working-woman ought to be more sympathetic to worker's who desire greater flexibility. And critics on the left see her as speaking only to those women determined to climb the cutthroat corporate ladder, despite the economic and personal realities faced by the majority of working women.
But before we pile on Mayer, it's important to emphasize that every employer will have to determine how best to run his or her individual business. It may certainly be the case that at Yahoo! there are many jobs that may require more face-time, more group collaboration, and ultimately more time spent in the office. Or it may just be that Mayer feels she can better run an organization in which the majority of employees are in the office.
Either way, Mayer's statement doesn't take away from the fact that telecommuting is something that is widely enjoyed by both men and women and has helped refashion workplace culture. Somewhere between 20-30 million people work from home at least one day a week. An estimated 3.1 million Americans (not including those who are self-employed) work from home full time -- about 2.5 percent of working Americans. And while some thought telecommuting would decline during the current recession, we learned the opposite was the case – telecommuting grew by 11.4% from 2008 to 2011.
More and more companies are offering "nontraditional benefits" like job-sharing opportunities and a compressed workweek, which have the potential to help workers at all levels of the hiring scale, and make it easier for businesses to attract good employees.
How Mayer runs Yahoo! doesn't change the fact that workplace culture is changing. The genie is out of the bottle, and we're not suddenly going to put her back!