January 13 2017
Two Ways Amazon's Innovation Also Spurs Job Losses
Patrice L. Onwuka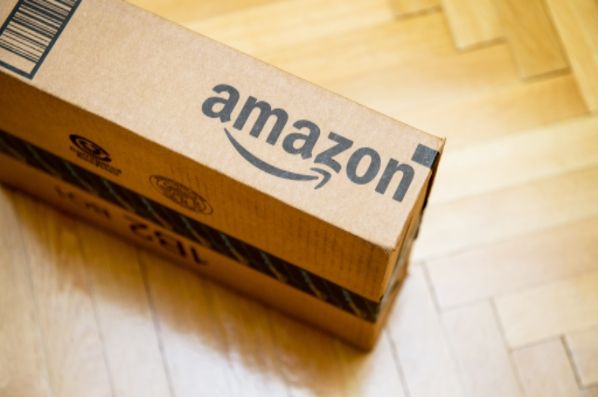 Amazon is ubiquitous for its expansive selections and fast delivery; there aren't too many people who haven't used it in the past year. From Christmas gifts to produce, the website projects an image of selling it all. I know millennial parents who are forgoing their weekly Costco run for a swipe and click on Amazon's website.
E-commerce coupled with meal and grocery delivery services are changing the ways that Americans shop for basic needs in ways we couldn't have imagined a decade ago. However, that innovation comes with at least one tough consequence: job losses. The growth of online shopping and tech developments in the production and delivery of goods automation is speeding up the rapid transformation of segments of our economy.
Amazon is not solely responsible, but it is a leader of the change we're seeing. Just look at these two developments:
First, Amazon is fast becoming the go-to shopping source for clothing and accessories so much so that it's challenging retail leaders and mall anchor stores. Macy's latest announcement that they are closing 100 stores and laying off about 10,000 workers is more evidence of fundamental changes in retail. Macy's and other anchor stores are suffering because they were late to the innovation game and assumed that their brick-and-mortar stores wouldn't succumb to the growing online shopping alternative.
Now, as analysts discuss, they are playing catch-up to the likes of Amazon. Meanwhile, Amazon is eating away at their share of the retail space:
The middle is definitely tougher with Amazon aiming directly for your business — what with a huge, and growing, selection of clothes and accessories and plans to build a bunch of its own brands in-house. By some estimates, Amazon will pass Macy's in clothing sales this year.
The bottom line, however, is that Macy's stores, by and large, have looked and felt the same forever. And in digital, Macy's has long been on the defensive.
Lost are the jobs that include sales and management positions. Analysts predict that this won't be the only round of closures for Macy's.
Online sales is only part of the equation. Amazon wants to disrupt the in-person shopping experience too. In late December, Amazon opened a brick-and-mortar grocery store in Seattle. Amazon Go, an 1,800-square-foot store currently being tested by employees, is the first of a planned 2,000 grocery stores across the country. Analysts consider this a huge threat to supermarket chains.
What makes Amazon Go unique is that it has no checkout lines or counters. The store is full sensors to detect what items shoppers pick off the shelves and tracks purchases. When customers leaves it sends the bills right to their account and they never have to check anything out. It's as simple as walking in and walking out.
No lines and checkouts promises to be quite efficient, but removes the human element from the equation: workers. There's no need for cashiers or baggers. While there currently are employees monitoring behind-the-scenes to solve tech issues and probably workers to stock the shelves, these jobs may be short-lived too as technology evolves to minimize problems and restock items.
The experience for shoppers would be smoother with no lines and the minimized labor costs a nice boost to the bottom line:
"The checkout lines are always the most inefficient parts of the store experience," said Neil Saunders, managing director of retail research firm Conlumino. "Not only would you save a lot on labor costs, you actually would make the process much quicker for consumers and much more satisfying."
Not all is lost for workers. Amazon announced a hiring spree – committing to add 100,000 workers so that it can expand warehouses and stock more goods closer to customers. The challenge though is that some experts think most of them are likely to be highly skilled tech positions.
Reading all of this the wrong response is anger against Amazon and technology or panic and fear. We can no longer ignore fundamental changes taking place in the economy that will displace many types of workers. Some repetitive, low-skilled job functions are increasingly being replaced by robots and automation.
A better way forward is for educators, policy makers, and the business community to have frank discussions about how the economy is changing and look for solutions that help current workers retool their skill set to secure new opportunities as well as prepare students for the future opportunities. There will be careers created by technology as well as jobs that automation can't replace.
So far, we just hear short-term demands that raise the costs of employing low-skilled workers --making automation sound all the more appealing to employers.
It's an exciting time to watch technology's rapid pace change our lives for the better, but how do we prepare for the painful changes that it also brings?