January 26 2017
Liberals Express Dismay at Mockery of 10-Year-Old Barron Trump
Charlotte Allen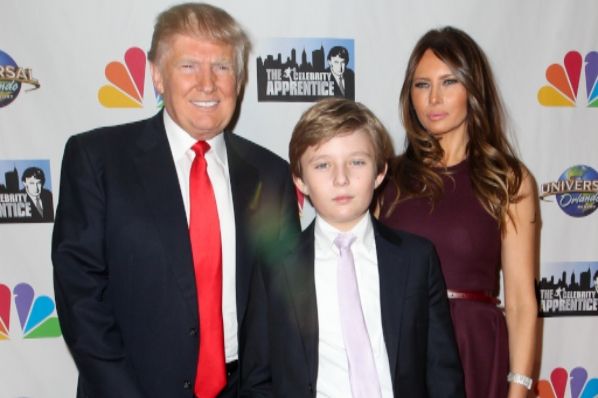 Every once in a while there's some good news--and the good news this time is that even liberals are aghast at the torrent of verbal abuse that's been directed at 10-year-old Barron Trump in the wake of his father's presidential inauguration.
The classiest of class acts was Chelsea Clinton, who was 12 when her father was elected president in 1992 and knows what it's like to be a minor child growing up in the White House where the spotlight on your parents never dims. She tweeted:
Barron Trump deserves the chance every child does-to be a kid.
Now, Chelsea couldn't resist taking a little political dig at First Dad Donald Trump:
Standing up for every kid also means opposing @POTUS policies that hurt kids.
But that was OK--Clintons can't be expected to agree with President Trump on every issue.
Furthermore, Saturday Night Live indefinitely suspended writer Katie Rich for her Inauguration Day tweet "Barron will be this country's first homeschool shooter"--a double dig at both the boy and conservative parents who choose to educate their children at home rather than send them to failing public schools (Barron, in fact, isn't homeschooled and attends a private school in New York City.
Rich did apologize via Twitter, to her credit:
I sincerely apologize for the insensitive tweet. I deeply regret my actions & offensive words. It was inexcusable & I'm so sorry.
Naturally, when I said "even liberals are aghast," I didn't mean all liberals. For example, Chelsea Handler--now famous for her mockery of Melania Trump's Slovenian accent--decided there was nothing wrong with what Rich had tweeted:
It's interesting that a writer on SNL is held to a higher standard of language than the man we elected @POTUS @katiemaryrich #stupid
And producer-writer Dan Harmon immediately offered Rich a job working for him. He tweeted: "[K]nock knock, who's there, a yummy child, I don't care."
But at least some liberals are aghast--which is a good start.
Barron will be this country's first homeschool shooter." - See more at: http://iwf.org/blog/2802631/Progressives-Now-Engage-in-Child-Abuse--#sthash.uF4mc2uA.dpuf
Barron will be this country's first homeschool shooter." - See more at: http://iwf.org/blog/2802631/Progressives-Now-Engage-in-Child-Abuse--#sthash.uF4mc2uA.dpu