February 17 2017
Doughnut Disability
Charlotte Hays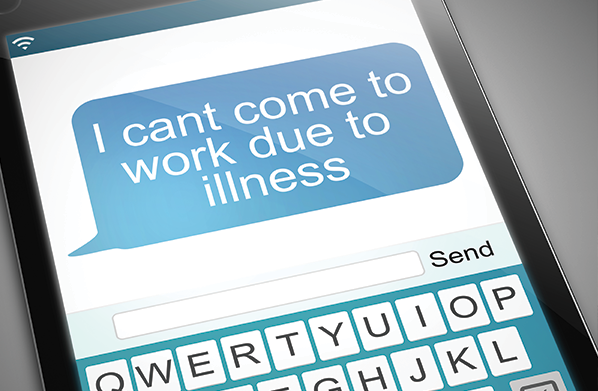 An interesting phenomenon that should be part of mandatory paid leave discussions: Government employees are more likely to call in sick than private sector workers. As Steven Malanga notes in a City Journal article headlined "The Doughnut Disability," public sector workers missed work last year because of injuries or being sick at the rate of 5.1 cases in a hundred employees. This compares with three cases in a hundred in the private sector.
Admittedly, some public sector workers, firefighters and police, for example, face unusual risks. Ten out of every hundred in this category missed work because of on-the-job injuries. But there are dangerous private-sector jobs, too, and injury rates for these is reportedly below those who work hazardous public sector jobs. What gives? Malanga writes:
Some critics argue that higher rates of injury and absenteeism reflect governments' failure to ensure safe workplaces. One possible reason: when a worker gets hurt or sick in the public sector, the costs ultimately get passed on to taxpayers. By contrast, in the private sector, employers bear the costs, in the form of higher insurance rates, lost productivity, and the time and money spent finding replacements, if needed. Public employees also have a greater incentive to take time off for illness or injury. According to a recent report, about 90 percent of government workers have paid sick leave, compared with about two-thirds of private workers. Taking time off is simply less costly for public workers.
Less costly for agencies but not for the taxpayer . . .
Disability is an important consideration and it seems that generous benefits seem to attract more takers:
In some jurisdictions, governments offer workers better disability benefits than do private-sector firms. This might encourage government employees to claim injuries more frequently. In New York City, for instance, many police and firefighters qualify to receive a larger pension if they retire with a disability. It's common for these workers to claim injuries shortly before they're ready to file for pensions. More than two-thirds of firefighters retire on disability, according to the Empire Center. In Nevada, police who collect disability benefits from the state's Public Employees Retirement System can work in other industries or jobs—another incentive to file. By contrast, those who receive federal disability payments cannot work full-time.
Through lobbying, public employees have also expanded the categories that count as on-the-job injuries, thereby increasing their ability to file work-related claims. Under Democratic governor Gray Davis, California extended public employees' access to disability claims with legislation that automatically categorized ailments such as tuberculosis and HIV as work-related, regardless of the circumstances under which an employee contracted them. For years, thanks to state law, police officers have also automatically qualified for disability for lower-back ailments, with the presumption that any such pain was caused by their public duties, even if they were overweight. Municipal officials deride the aliment as the "doughnut disability."
I don't want to be critical of cops at this time, when they have come under attack from the lawless and orderless crowd, but this does illustrate a simple point about benefits: if you build them, they will come. We want public workers to be compensated for on-the-job injuries, but this looks like luring people into taking benefits that might not be merited.
That is why is there appear to be fewer abuses in the private sector. Despite government attempts to impose one-size-fits-all paid leave packages, the human factor still prevails in private business. Bosses and workers know how to negotiate benefits--and they know the true costs of benefits.
As for the doughnut disability, Malanga concludes:
That's funny, but the joke is on the taxpayer.