April 5 2017
New Federal Data: Nearly 24,000 Safety Defects on America's Oil Train Routes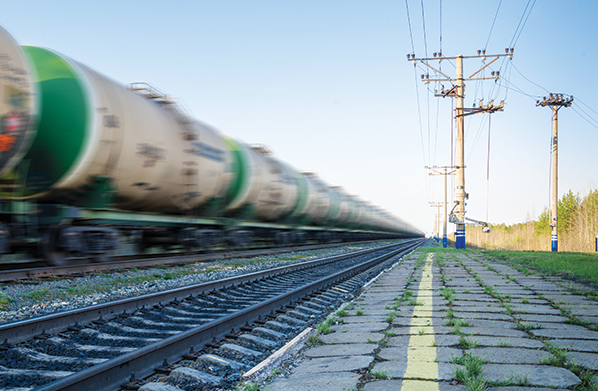 Opponents of pipelines insist they're not a safe way to transport energy. But those same critics should look at disturbing new federal data, which shows the major safety risks the United States is taking by moving oil by train.
Federal inspectors examined the 58,000 miles of rail—and found nearly 24,000 safety defects. These include cracked track bars, missing or shattered bolts and other grave defects, the Associated Press reported.
In recent years, America's energy boom, along with the lack of pipelines, has meant a stressed railway system—and, inevitably, more accidents.
The most serious accident occurred in Lac-Mégantic, Quebec, when an oil train derailed and exploded, killing 47 people and orphaning more than 20 children. Scientists described the accident as "the worst environmental disaster in Canadian history" and "the worst terrestrial oil spill in the history of North America."
Such accidents have become increasingly common. Between 2006 and 2017, the United States and Canada saw nearly 30 derailments and train-related explosions or spills. In 2013, at the peak of the oil boom, the same region saw more train-related oil spills in a single year than it had experienced between 1975 and 2012.
Though these accidents have, fortunately, been less serious than we saw in Lac-Mégantic, they still have serious implications for public safety and the environment, as the Associated Press noted:
In Lynchburg, Virginia, cracks in the track that went unrepaired led to a CSX Transportation oil train coming off the rails and exploding along the James River in 2014. In Culbertson, Montana, a 2015 accident that spilled 27,000 gallons of oil from a BNSF Railway train was blamed on defective or missing fasteners used to hold the tracks in place. And in Mosier, Oregon, broken rail bolts were blamed in a Union Pacific oil train derailment and fire last year.
Pipelines, while imperfect, are a safer alternative—especially in the context of America's frayed railway system. To ignore these latest federal findings is to show disregard for the safety of the American public, as well as the environment.