April 10 2017
NYT: Don't Make Fun of Taxpayer-Funded Yelling at Sheep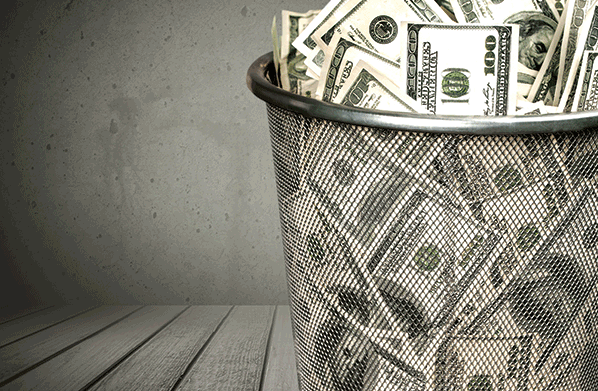 Ist it art? Well, the National Endowment for the Arts says it is!
The National Endowment for the Arts is spending $30,000 for a series of dance performances, including Doggie Hamlet.
The "conceptual art" features actors yelling and running at sheep in a field in Vermont. Dartmouth College received the funding in the latest round of NEA grants released this month.
So led off a Dec. 16, 2016 story by the Washington Free Beacon's Elizabeth Harrington, headlined "Taxpayers Foot Bill for 'Doggie Hamlet."
The "Hamlet" part of the work's title doesn't mean a small village like you think, but seems to be a reference to Shakespeare's play by the same name. Although it beats me how the Prince of Denmark got into this thing:
Doggie Hamlet involves several actors joining in a field to scare sheep and walk around wearing sheepskins.
Doggie Hamlet is a full-length outdoor performance spectacle that weaves dance, music, visual and theatrical elements with aspects from competitive sheep herding trials," writes Elsie Management, a firm that promotes the performing arts. "The work is performed by four dancers, one boy, one American Sign Language interpreter, two herding dogs and a flock of sheep in a 30 x 50 foot fenced field."
"Doggie Hamlet recalls the bucolic impression of a landscape painting or a 3D pastoral poem," the group said. "The sheep, the dogs, the human performers, and the earth's surface are at once performing as themselves and as living symbols in this work."
"Through story, motion, site and stillness Doggie Hamlet explores instinct, sentience, attachment, and loss, and is a beautiful and dreamlike spectacle weaving instinct, mystery, and movement into an unusual performance event," the group concluded.
Here's a promo vid from Vimeo in whch you can watch some of the weaving of instinct, mystery, and movement you'll be paying for via your tax dollars because no one else will. While watching it, you may start feeling like one of Doggie Hamlet's sheep--after Uncle Sam has sheared off your fleece.
And here's some info on Doggie Hamlet's creator, Ann Carlson:
Carlson, a "postmodern dance pioneer," has created works such as Animal Dance, where she danced onstage with baby goats, chickens, dogs, bunnies, goldfish, and a tortoise.
The New York Times has called Carlson's work heartbreaking.
And the New York Times is not amused. In an April 7 article, NYT dance critic Gia Kourlas flies into high dudgeon over "conservatives" who dare to suggest that their tax dollars might be better spent somewhere else besides paying people to wave sheepskins in the air.
An early video sketch of "Doggie Hamlet," a site-specific work by the choreographer and performance artist Ann Carlson, has recently become fodder for conservatives intent on eliminating federal funding of the National Endowment for the Arts.
That means you, President Trump!
The stage is a meadow, and the score is a collection of sounds, including the commands of a dog handler and the pounding of hooves. A woman extends her arms while four sheep, trailed by a determined dog, trot in a circular formation. In quick cuts, we see bigger flocks—a blur of curly wool and strong snouts—race by. Moments later, a young man holds a sheepskin and spins, before collapsing onto the grass....
Ms. Carlson was inspired by sheepherding trials and David Wroblewski's "The Story of Edgar Sawtelle," an Oprah book-club pick that is structured like Shakespeare's "Hamlet" and tells of a boy who can hear but not speak. He learns American Sign Language to communicate with people, but he also uses a gestural language with the dogs he raises.
"Doggie Hamlet" doesn't retell that story but borrows from it to look at, in part, what it means to be a citizen of the world, nature included. Ms. Carlson said that the production plays with how narrative lives in art. "It works with these very ancient practices and symbols of culture," she explained, "which are shepherding and dancing."
Carlson, by the way, "has been on a self-imposed news blackout since the election," Kourlas informs us.
And here's more heavy-duty analysis of Doggie Hamlet from Kourlas:
People want to know the meaning behind nonlinear work, yet the form, porous by nature, doesn't always allow for easy answers. As with all of Ms. Carlson's work, "Doggie Hamlet" lives in both the symbolic world and the real world, and while she might not be spelling out a message, she's asking questions: What does it mean to follow? What is instinct, and how does that differ from a reaction? What is our relationship to animals and to land?
Well, I just can't wait to open my wallet and pay for Carlson's undoubted next projec:t: Kitty Cat Othello.
.