Into The Virtual World: Are Women More Connected or Bowling Alone?
When:
February 18 2016
Details: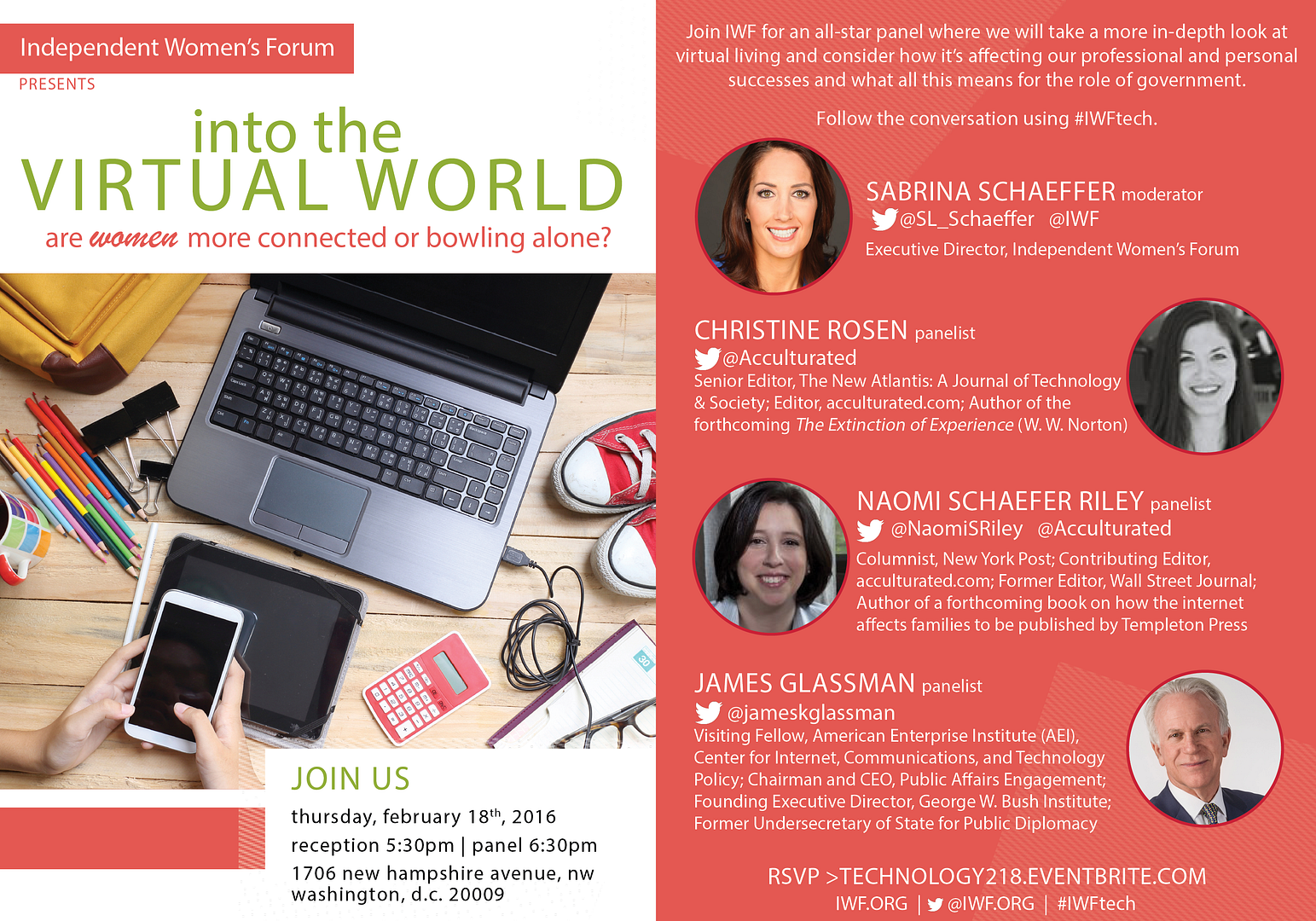 INTO THE VIRTUAL WORLD: Are Women More Connected or Bowling Alone?

We often hear that women are the primary users of social media. IWF frequently points to technology as the real reason for women's success with work-life balance today.
But is our new virtual world helping or hurting women and their families?
There's no doubt new technology is changing the way we work, think, and behave. It gives us access to more information and creates new avenues for communication and enrichment. At the same time, it raises difficult new questions about our culture, privacy, and the role of the state.
Join the Independent Women's Forum on February 18th for an all-star panel where we will take a more in-depth look at virtual living and consider how it's affecting our professional and personal successes and what all this means for the role of government.
Moderator:

Sabrina Schaeffer, Executive Director, Independent Women's Forum

Panelists:

Christine Rosen, Senior Editor, The New Atlantis: A Journal of Technology & Society; Editor, acculturated.com; Author of the forthcoming The Extinction of Experience (W. W. Norton)

Naomi Schaefer Riley, Columnist, New York Post; Contributing Editor, acculturated.com; Former Editor, Wall Street Journal; Author of a forthcoming book on how the internet affects families to be published by Templeton Press

James K. Glassman, Visiting Fellow, American Enterprise Institute (AEI), Center for Internet, Communications, and Technology Policy; Chairman and CEO, Public Affairs Engagement; Founding Executive Director, George W. Bush Institute; Former Undersecretary of State for Public Diplomacy

Date: February 18, 2016

Place: 1706 New Hampshire Avenue, NW, Washington, D.C. 20009
Time:
5:30pm ET- Wine and Cheese Reception
6:30pm ET - Panel Discussion
RSVP: http://technology218.eventbrite.com
For questions or more information, please contact events@iwf.org
Media inquiries, please contact press@iwf.org
New Hampshire Townhall: What Women Really Want To Talk About
When:
February 5 2016
Details: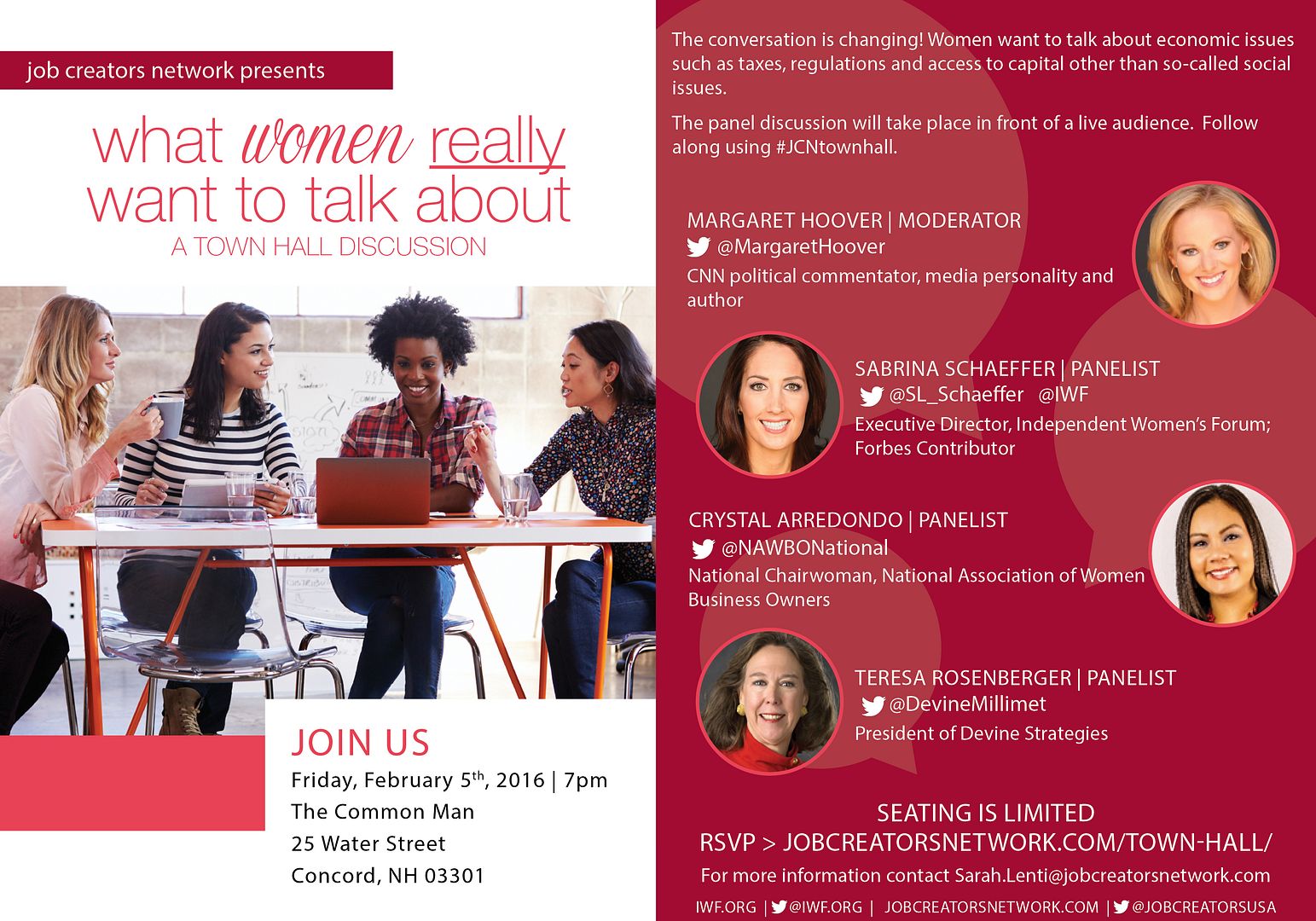 Join our panel of renowned business leaders to discuss the most important issues to women in America today!
RSVP HERE: https://www.jobcreatorsnetwork.com/town-hall/
IWN Will Be At The #FITN Presidential Townhall
When:
January 22 2016
Details:

Independent Women's Network
will be at the
#FITN Presidential Townhall
Radison Hotel
Nashua, NH
Link to sponsors http://fitn.gop/1580-2/
Getting Schooled: Education in Colorado
When:
January 13 2016
Details:

Please join the Denver chapter of Independent Women's Network for a discussion with Krista Kafer on the current state of the education in Colorado. [REGISTER HERE]
Ms Kafer is an education policy expert, Denver radio host and faculty member at Colorado Christian University. She is a fomer Heritage Foundation fellow and has written the book School Choice 2003: How States Are Providing Greater Opportunity in Education.
Light bites and libations will be served.
For questions or more information, please contact info@independentwomensnetwork.org
WHEN
Wednesday, January 13, 2016 from 6:00 PM to 7:30 PM (MST)
WHERE
Independence Institute - 727 East 16th Avenue Denver, CO 80203
2015 Woman of Valor Awards Dinner
When:
November 18 2015
Details:

BUY YOUR TICKET OR TABLE NOW >>>
IWN/LOLA Colorado Debate Watch Party
When:
October 28 2015
Details: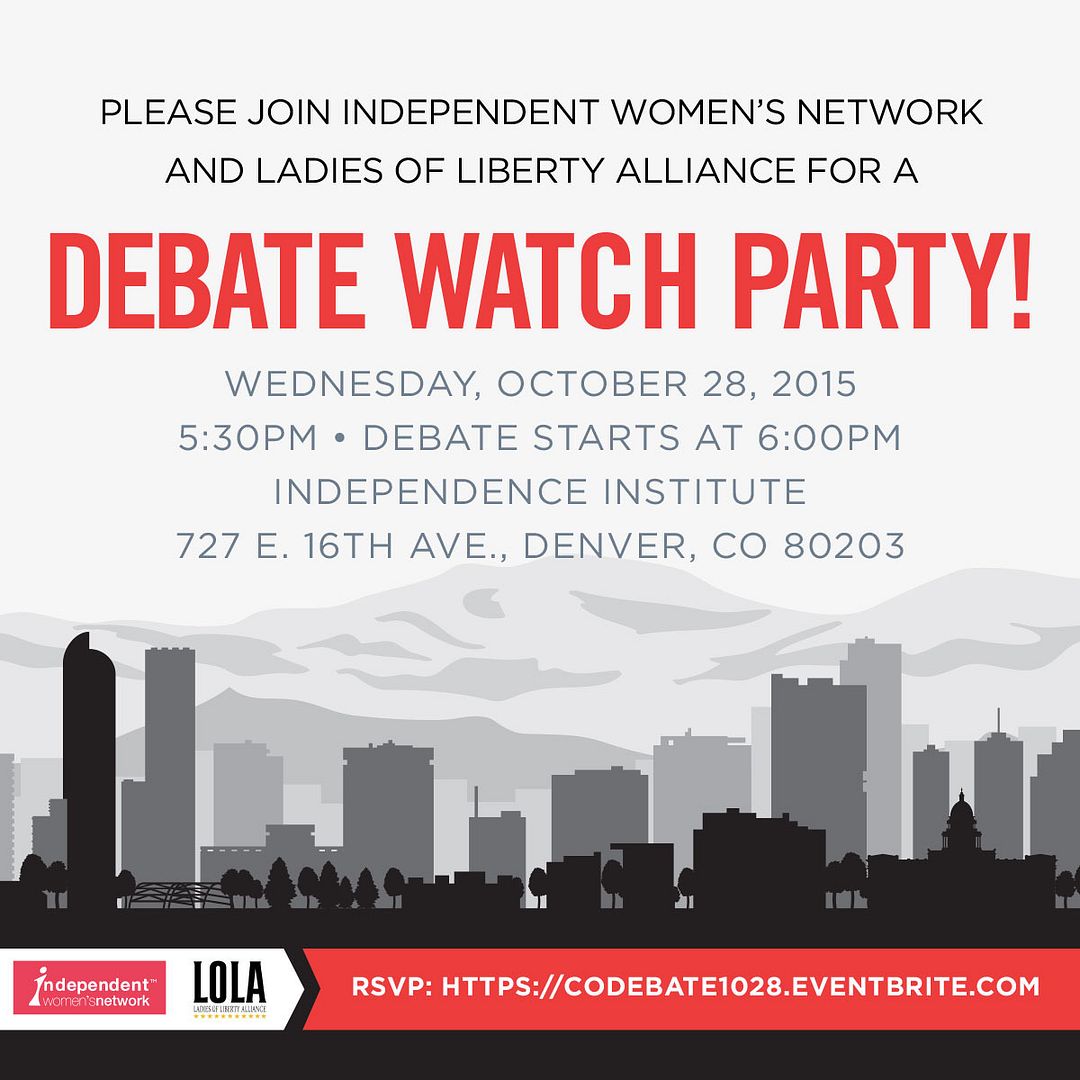 DATE: WEDNESDAY, OCTOBER 28, 2015
TIME: 5:30PM • DEBATE STARTS AT 6:00PM
LOCATION: INDEPENDENCE INSTITUTE 727 E. 16TH AVE., DENVER, CO 80203
RSVP: HTTPS://CODEBATE1028.EVENTBRITE.COM
Inside The Minds Of Conservative Women: How To Engage In 2016
When:
October 15 2015
Details:


Empowering Leaders For The Future Summit: Reaching Millennials
When:
October 2 2015
Details: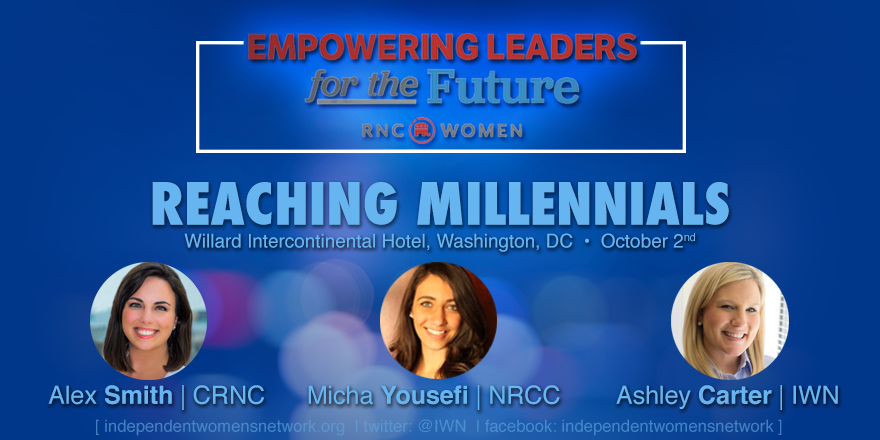 Come Meet The Superwomen Standing Up For Science
When:
September 17 2015
Details: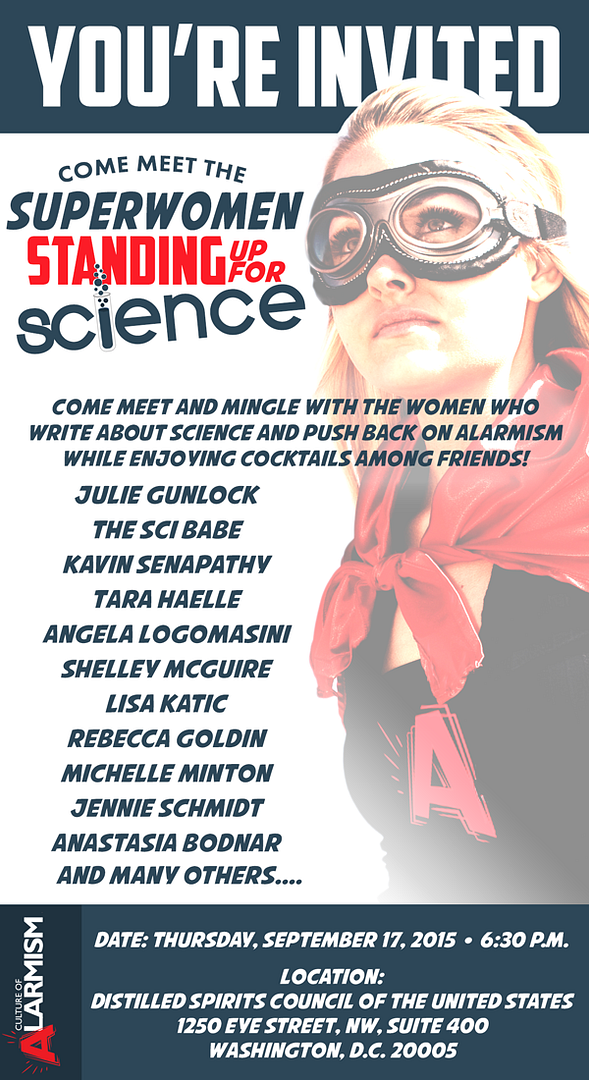 Western Conservative Summit
When:
June 26 2015
Details: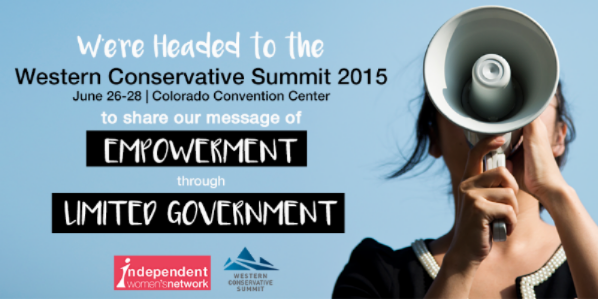 Northeast Republican Leadership Conference
When:
June 18 2015
Details: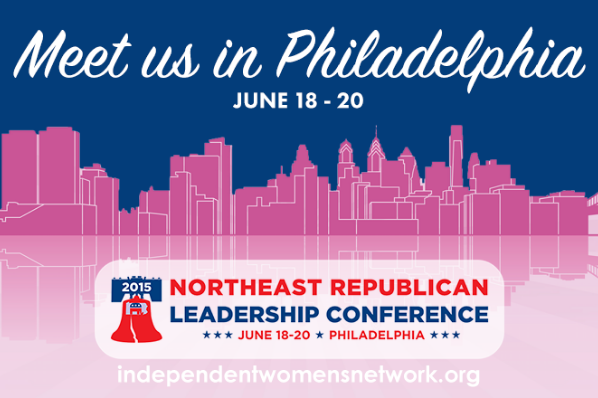 Women LEAD Summit
When:
June 4 2015
Details:


The Independent Women's Forum is hosting Women LEAD, a summit on Thursday, June 4th, at the American Institute of Architects (1735 New York Avenue, NW) in Washington, DC.

Doors open at 12:15PM and lunch will be served.
From 12:30PM to 5:30PM Women LEAD Summit is packed with dynamic panels as well as several speakers to talk about the progressive women's landscape, messaging on women and the workplace, and moving forward with a positive agenda for women.

We have announced a number of stellar speakers including Senator Deb Fischer, Christina Hoff Sommers, Katie Pavlich, Kellyanne Conway and more.

Don't miss the networking reception from 5:30PM to 7:00PM.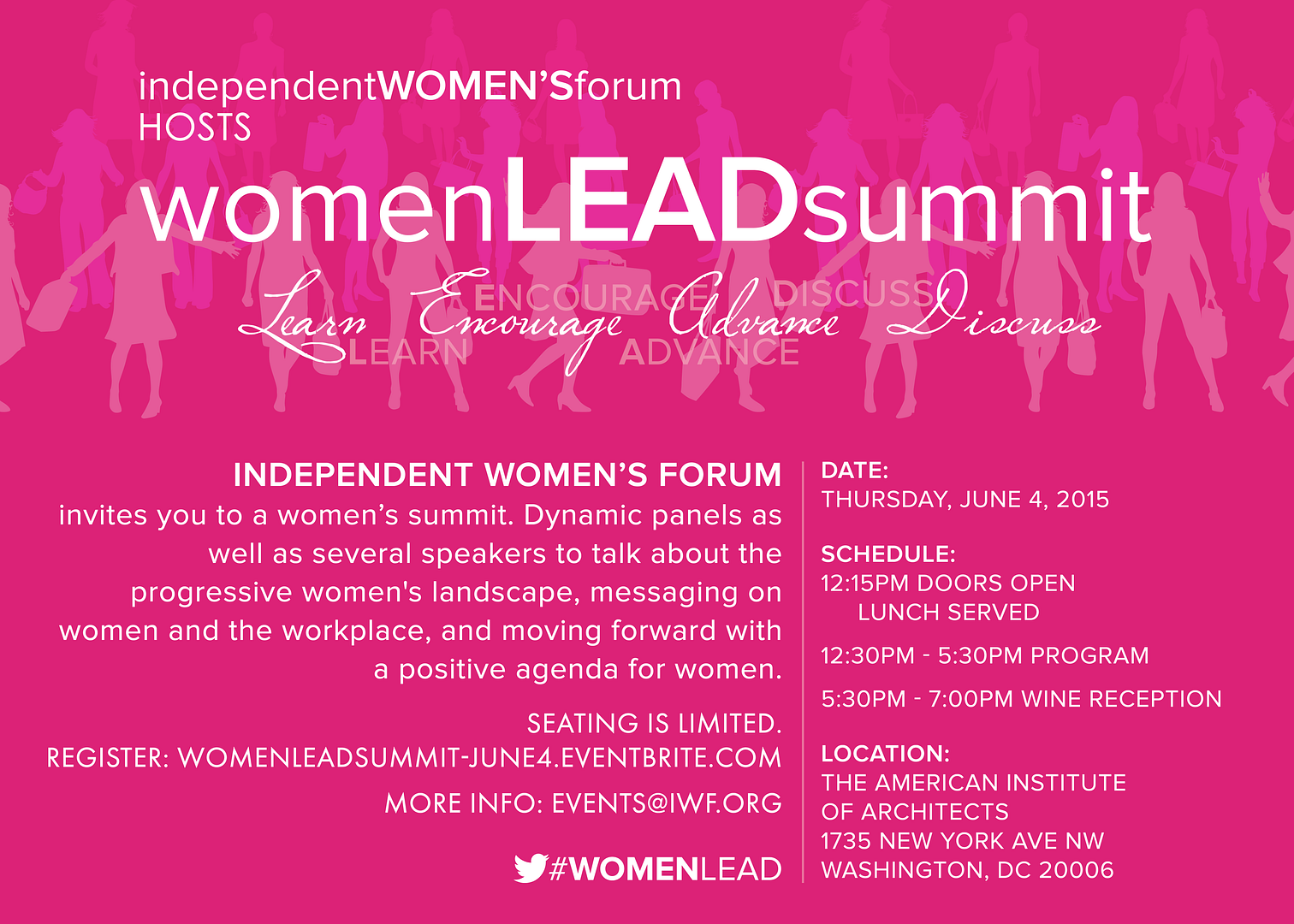 ---
SPEAKERS
---
QUESTIONS
MEDIA • Celia.Meyer@iwf.org
SPONSORSHIP OPPORTUNITIES • Amber.Schwartz@iwf.org
I Do...or I Don't: The Future of Marriage
When:
May 13 2015
Details:

We are excited to announce that we have rescheduled the popular I Do...or I Don't: The Future of Marraige panel event. Please RSVP as seating is limited.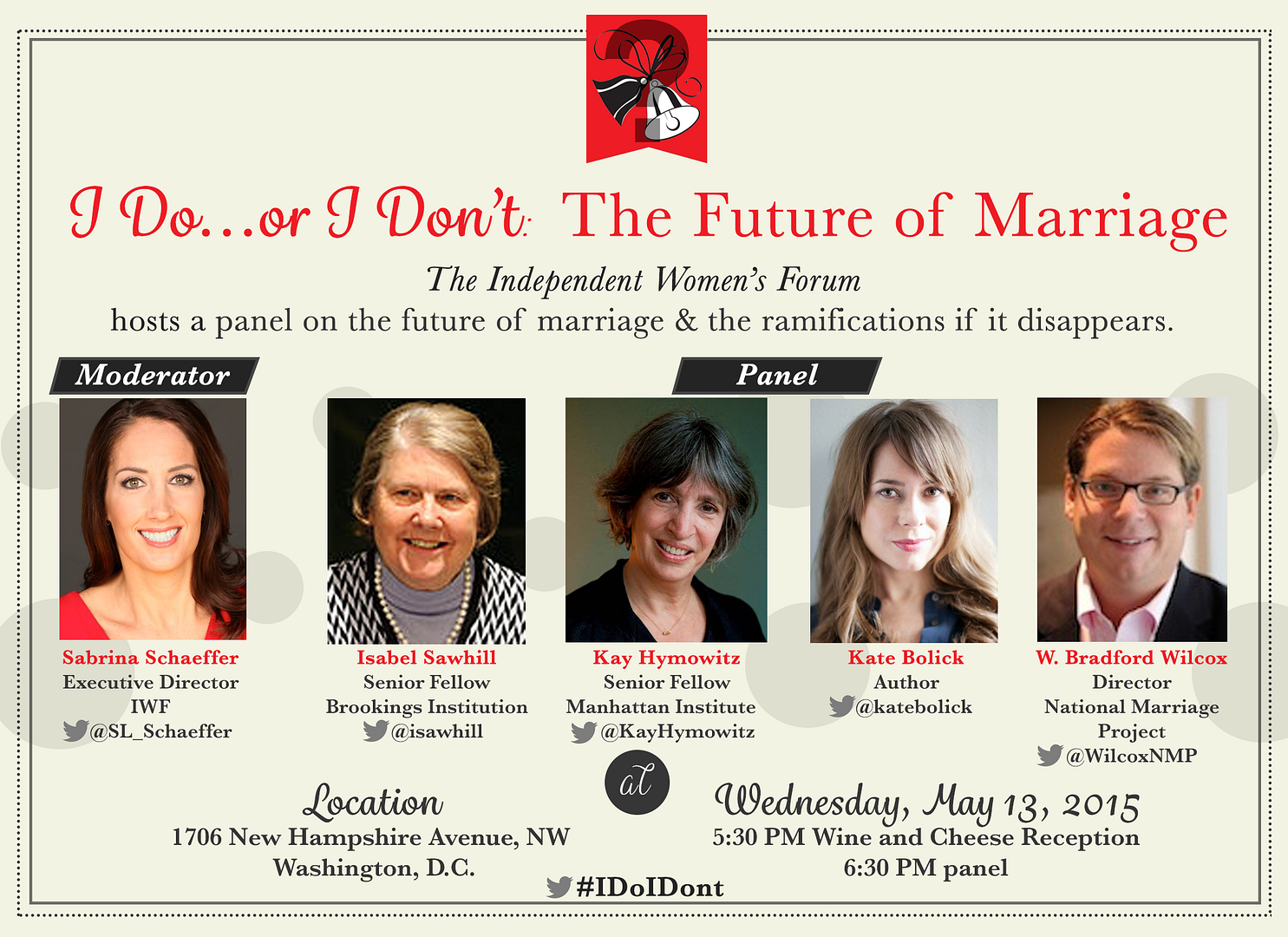 MODERATOR
Sabrina Schaeffer, Executive Director, The Independent Women's Forum
PANELISTS
Isabel V. Sawhill, whose latest book is Generation Unbound: Drifting into Sex and Parenthood without Marriage, is co-director of the Center on Children and Families at the Brookings Institution
Kay S. Hymowitz, whose four books on the family include Marriage and Caste in America: Separate and Unequal Families in a Post-Marital Age, is the William E. Simon Fellow at the Manhattan Institute
Kate Bolick, whose book Spinster: Making a Life of One's Own has just come out, is a contributing editor at The Atlantic, where her much-discussed aticle "All the Single Ladies" appeared
W. Bradford Wilcox is Director of the National Marriage Project at the University of Virginia, an associate professor of sociology at the university and coauthor of Gender and Parenthood: Biological and Social Science Perspectives
IWN Colorado Kickoff: Women, Business, & Government Overregulation
When:
May 6 2015
Details: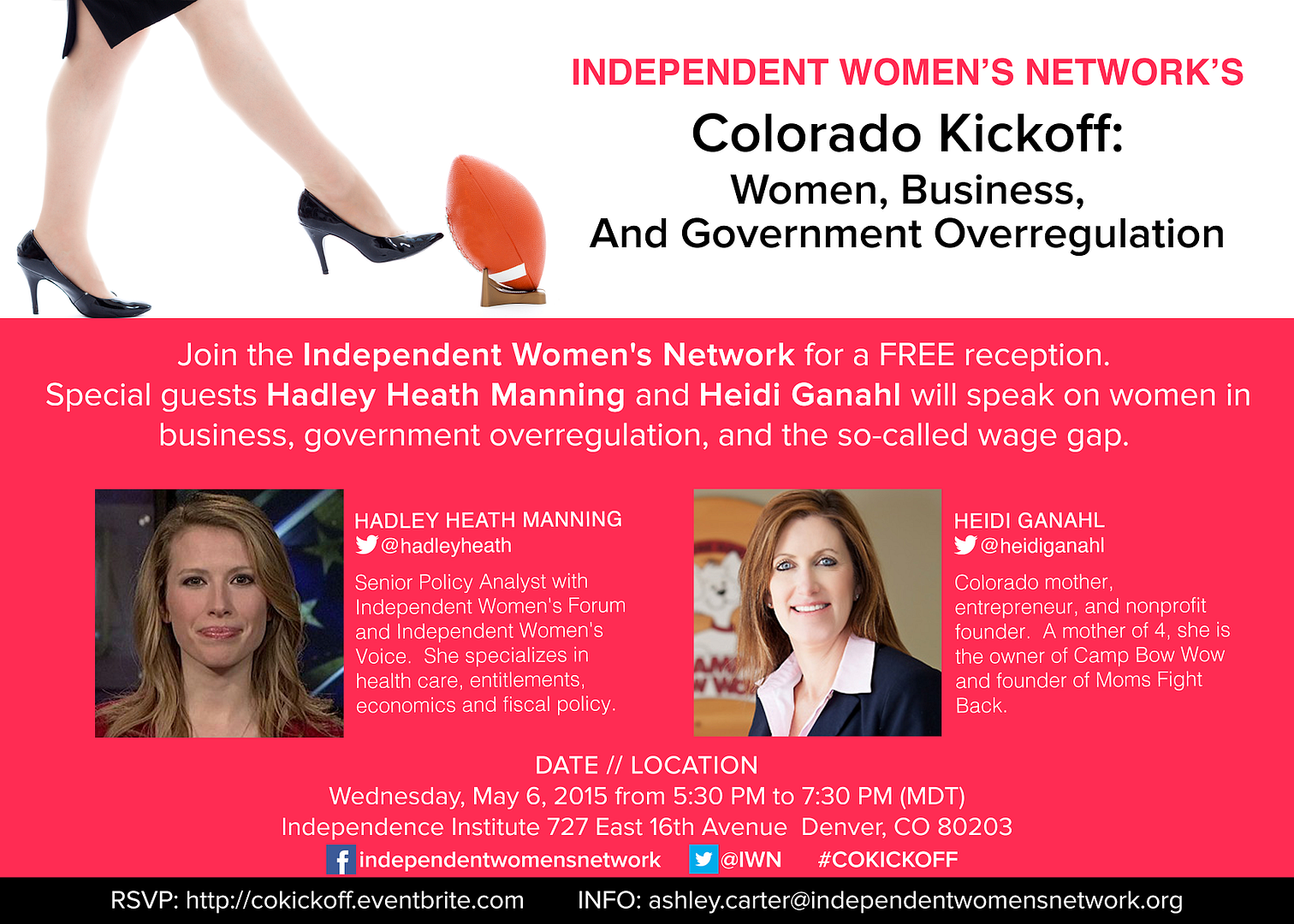 Join the Independent Women's Network for a FREE reception on May 6th! Special guests Hadley Heath Manning and Heidi Ganahl will speak on women in business, government overregulation, and the so-called wage gap.
Heidi Ganahl is a Colorado mother, entrepreneur, and nonprofit founder. A mother of 4, she is the owner of Camp Bow Wow and founder of Moms Fight Back. Heidi has triumphed over adversity with the loss of her young husband in a tragic plane crash and losing a $1 million insurance settlement to create one of the fastest growing franchises in the US and Canada. She fought government overregulation to transform a small company into an $80 million dollar business with more than 200 franchisees in 40 states and Canada. Heidi's story is one of struggle and her journey inspirational to all would-be entreprenuers.
Hadley Heath Manning is a Senior Policy Analyst with Independent Women's Forum and Independent Women's Voice. She specializes in health care, entitlements, economics and fiscal policy. Hadley appears frequently in radio and TV outlets across the country, including Fox Business' Cavuto on Business, Stossel Show, Fox News' Hannity, Your World with Neil Cavuto, and PBS's To the Contrary among others. Her work has been featured in publications including the Wall Street Journal, Forbes, POLITICO, Roll Call, Real Clear Policy, the Tampa Tribune, National Review Online, Daily Caller and Townhall.com.
RSVPS are requested. Beverages and light bites will be served.
Committee for Economic Development: Spring Policy Conference
When:
April 22 2015
Details:

CED Spring Policy Conference
April 22
Willard InterContinental Hotel • Washington DC
3:00 - 4:00 p.m.
U.S. and Global Debt: Finding Stability in an Indebted World
A recent McKinsey Global Institute report shows that seven years after the financial crisis, total global debt (public and private) has continued to grow, rising by $57 trillion since 2007. The U.S. debt situation looks relatively positive compared with other countries, as there has been substantial debt reduction in the private sector, although offset by the continued rise in government debt. Most other countries have seen growth of both private-sector debt and public sector debt. A range of countries have reached new peaks in household debt, in Northern Europe, Canada, Australia, and Singapore. In China, total debt has quadrupled since 2007, driven by a soaring, debt-financed real estate market. And in global corporate finance, there has been a dramatic shift in sources of debt from the banking sector to non-bank intermediaries. Does all this point to the risk of another debt crisis? This panel will discuss today's US and global debt landscape, the driving forces affecting both the public and private sectors, where the risks remain (and are emerging), and how to promote financial stability in an increasingly indebted world.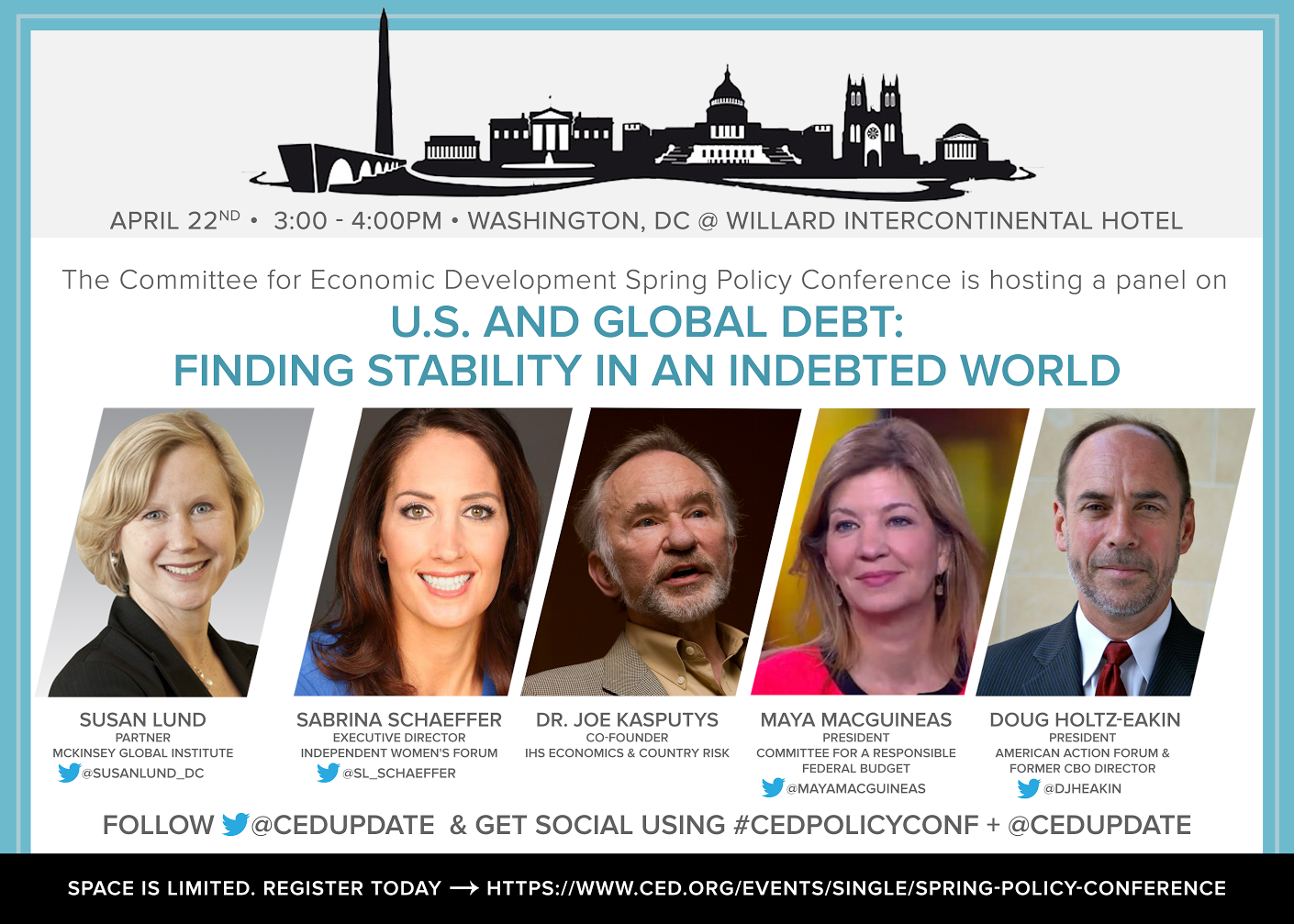 Panel:
Sabrina Schaeffer • Executive Director, Independent Women's Forum
Dr. Joe Kasputys • Co-Founder, IHS Economics & Country Risk, Inc.
Maya MacGuineas • President, Committee for a Responsible Federal Budget
Doug Holtz-Eakin • President, American Action Forum and former CBO Director
Moderator:
Susan Lund • Partner, McKinsey Global Institute