November 9 2016
Women Don't Need A Female President -- They Need Real Opportunity And Flexibility
Forbes
Carrie L. Lukas and Sabrina Schaeffer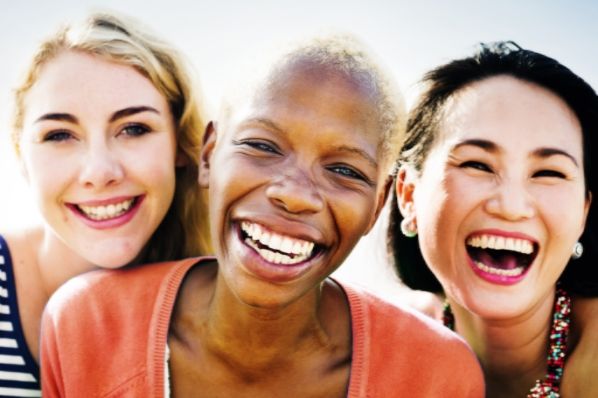 Many American women were excited at the prospect of having our first female president, and are disappointed today. Having a woman in the oval office would have been a powerful symbol of how far our nation has come in creating equal opportunity for all. But we know that day is coming: Women have experienced such educational, professional, and political success in recent decades that it's inevitable that we will have a female president one day soon.
Yet more importantly, the symbolism of having a woman in our nation's highest office wouldn't have helped women in and of itself. For women who are underemployed or struggling to make ends meet, the president's gender won't bring down soaring health insurance costs, rising grocery and energy bills, or skyrocketing tuition payments. What women really need is sensible public policies that give them – not government – more ownership and control over the most important decisions in their lives.
For too long, progressive policymakers, like Hillary Clinton, have assumed that Washington has all the answers to Americans' challenges, pushing one-size-fits-all programs and policies. But this is the wrong direction – and these top-down solutions seem antiquated when we consider how we've learned to customize so many other parts of our lives. Today people have the freedom to personalize their grocery orders and have them delivered to their doorstep. For a few dollars a month, we can have our own virtual "personal stylist," who tailors unique outfits just for us. Americans can choose when and what they watch on TV, free of schedules or commercials.
That's why the cookie-cutter programs of decades past feel out of step with our 21st century lives – and they have become the enemy of true choice and flexibility. Americans want more options and greater control over resources so they can make decisions about their jobs and compensation packages, education, child-care arrangements, and healthcare that work for their unique needs.
Take the current discussion about paid leave. Too many politicians assume that all women want and need the same thing – and they advocate policy solutions that would ignore some very real differences. They overlook the fact that workers are often willing to make trade-offs, and that employees have different preferences at different points in their lives.
Research shows that, overall, general job flexibility is highly valued by women; offering a combination of flexible schedules, telecommuting, and reduced hours is about equivalent to offering 10 paid vacation and sick days or between $5,000 to $10,000 in extra salary. But individual women have very different preferences. For example, mothers tend to value workplace flexibility and paid sick and vacation days much more than non-mothers. Policymakers should respect these differences and allow people to customize their compensation packages and work relationships that make sense for them.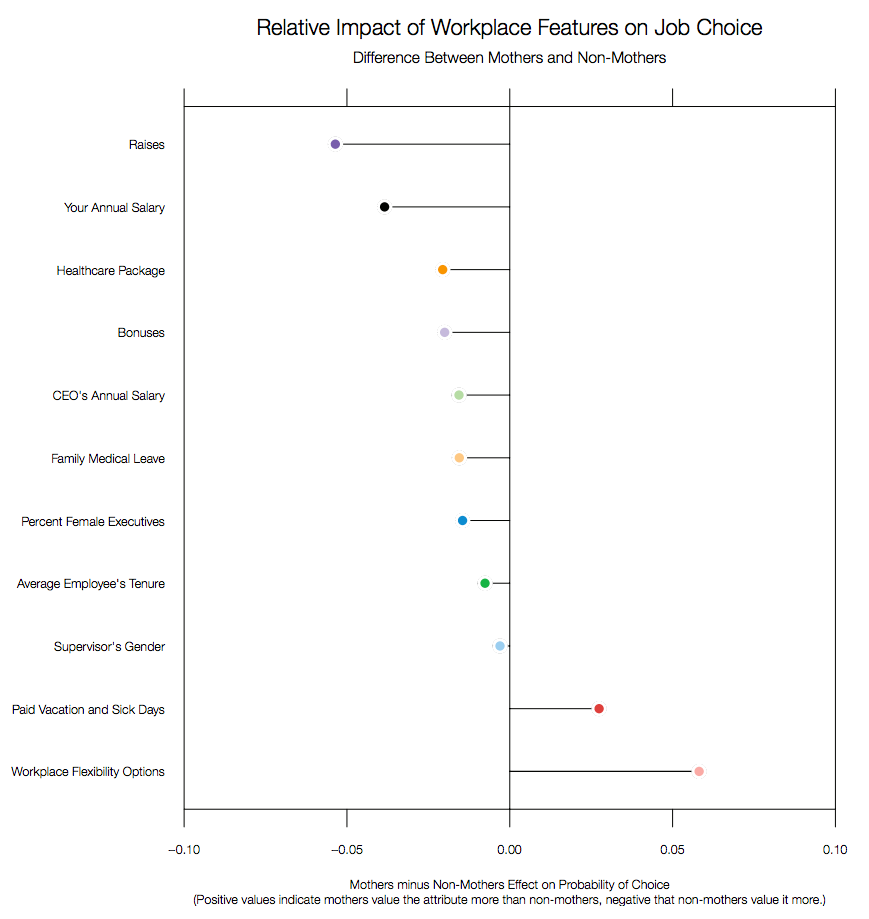 Washington shouldn't be in the business of mandating all companies offer a set amount of paid leave time. Instead, they can make it easier for people to save for time away with personal care accounts. Like retirement or health savings accounts, PCAs would enable people to save pre-tax income, which could then be used for qualifying time off. Tax credits could help offset the costs of businesses contributing to these accounts. And non-profits could be created to augment the savings for low-income workers. Similarly, lawmakers should encourage the private sector to establish "best practice" certifications that would inform workers of the kind of workplace environment they might encounter. This hands-off approach would protect flexibility for employers and employees and ensure that we're not reducing opportunities for workers, particularly women.
Of course it's not just in the workplace where women need flexibility – it's across the board from health care to education to the grocery store where women and their families would benefit from fewer regulations and more choices. Repealing and replacing ObamaCare, which has proven again and again to drive up healthcare costs, is critical. It's why we ought to expand educational freedom, and why government should get out of the business of subsidizing college tuition. And it's the reason we should push back on excessive regulations on food and chemicals that don't make us healthier, but make it more expensive for women to feed their families.
ngIf: initialized && active
Many women were looking forward to applauding the milestone of having the first female president, but what they really want, after years of a lackluster economy, is a revitalized nation that provides true opportunity – whether in the workplace, the marketplace, or at home. Now that would be something to celebrate.
Carrie Lukas is managing director at the Independent Women's Forum (IWF). Sabrina Schaeffer is executive director at IWF.