January 17 2017
After Harambe Ban Drama, Clemson RAs Get Free Speech Training
Heat Street
Jillian Kay Melchior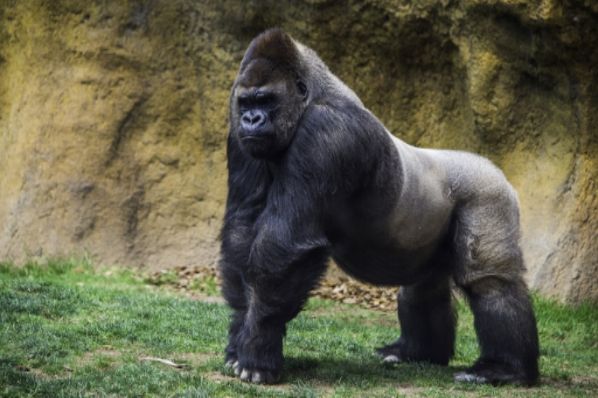 After a student staffer censored Harambe gorilla memes and called them "rape culture," all RAs at Clemson University are now required to undergo free-speech training.
The Jan. 10 training acknowledged the broad First Amendment protections for speech, which include protections for "hate speech" –- a fact surprising to many students, one RA in attendance told College Fix.
Clemson's director of residential living told RAs that they were forbidden from asking students to remove items from their doors or rooms, even if they could be deemed offensive.
That includes acronyms that spell "Hoe," as well as pictures of alcohol or drug paraphernalia, the director of residential living said, offering examples. For something like the Confederate flag, RAs were encouraged to begin a conversation with the student resident.
Such training may come as a relief to Clemson students, who pushed back against RAs' Harambe ban last fall. Emails reviewed exclusively by Heat Street earlier this month showed that one concerned student noted his First Amendment rights, saying, "I feel this ban is infringing upon this right."
Harambe memes surged in popularity last year as young people around the world found amusement in playfully mocking the death of the gorilla, who was tragically shot and killed at Cincinnati's zoo after a four year old boy entered his enclosure. The boy survived with minor injuries.
At Clemson, at least one RA involved in the controversy seemed to view free speech as a secondary consideration.
"If I'm being honest, the fact that I have to deal with this nonsense pisses me off, but I know that I still have to put my helping hat on and address these students … These students don't seem to understand that these memes can be offending or triggering other people in their community. Their only concern is that they feel like they are having some type of right taken away from them," the student staffer wrote.
College Fix reports that not all of Clemson's RAs were comfortable during the free speech training.
In a recording of the training session, the director of residential living asked RAs to raise their hand "if you're experiencing any cognitive dissonance during this conversation … if you're having any emotions, if you're having conflicting feelings or thoughts." A couple of hands shot straight up, College Fix says.
— Jillian Kay Melchior writes for Heat Street and is a fellow for the Steamboat Institute and the Independent Women's Forum.