January 19 2017
Philly City Attorney Caught in 'F*ck Trump' Graffiti Incident Named Finalist for 2016's Lawyer of the Year
Heat Street
Jillian Kay Melchior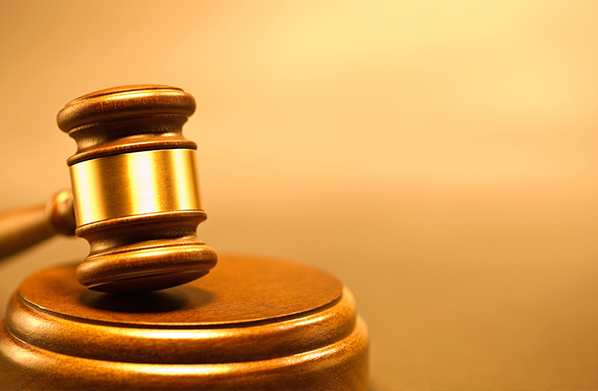 Above the Law, indeed: On its list of eight finalists for 2016's Lawyer of the Year, the prominent legal website listed a Philadelphia city attorney who was caught on camera sipping wine and helping a pal spraypaint "F*ck Trump" on a local grocery store.
"As one of his nominators put it, 'He's pretty bad ass. Way to go Duncan Lloyd,'" Above the Law's editors wrote. They listed Lloyd as a finalist alongside Hillary Clinton, James Comey, Merrick Garland and Loretta Lynch, among other legal luminaries.
David Lat, the managing editor of Above the Law, said nominees typically include a mix of "distinguished figures and despicable figures," noting that the website's story about Lloyd was one of its second most read stories of the year.
"It's somebody who gets tongues wagging, and he definitely did that. … He chanelled a lot of people's frustration about Trump's election within the legal community," Lat said.
The anti-Trump graffiti caused up to $10,000 in damage to a local business. When the vandalism occurred, the property's owner, Richard Snowden, told Heat Street, "Having spent 35 years—my entire working life—trying to improve northwest Philadelphia, the thought of purposefully damaging our neighborhood in this manner is heartbreaking."
Asked about the honor bestowed on Lloyd by Above the Law, Snowden said, "The nomination speaks for itself."
The City of Philadelphia ignored calls to fire Lloyd after video of his graffiti surfaced, with Mayor Jim Kenney calling it a "dumb mistake." Lloyd earns a $63,000 salary working as assistant city solicitor.
Lloyd's superiors put him on two-week, unpaid leave, and required him to complete 40 hours of community service, volunteering with the city's Graffiti Abatement Team, the Philadelphia Inquirer reported. Lloyd's accomplice was charged with a misdemeanor.
Lloyd did not respond to Heat Street's request for comment. In the end, the blazer-clad vandal got just 42 online votes for Lawyer of the Year. The winner: Trump campaign counsel Don McGahn.
— Jillian Kay Melchior writes for Heat Street and is a fellow for the Steamboat Institute and the Independent Women's Forum.