February 2 2017
North Dakota May Take Tax Action Against Professional Protestors at Standing Rock
Heat Street
Jillian Kay Melchior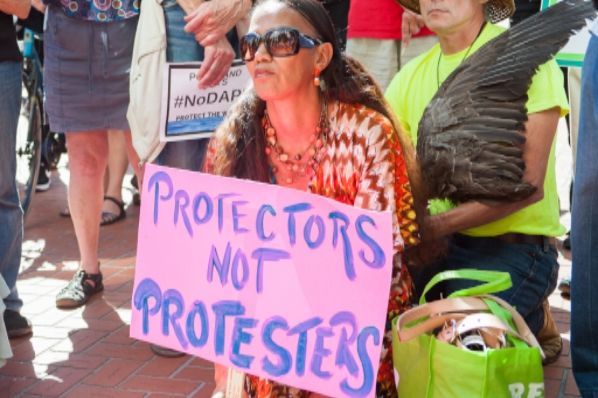 North Dakota's tax commissioner wants to ensure that professional protestors at Standing Rock are paying their fair share to the state, which has spent more than $22 million policing the thousands who showed up in opposition to the Dakota Access pipeline.
Tax Commissioner Ryan Rauschberger said earlier this week that his office was "looking at entities that have potential paid contractors here on their behalf doing work."
In the last year, North Dakota has seen thousands of out-of-state activists flock to the state to participate in the protests over the Dakota Access pipeline. The protests, which have not always been peaceful, have led to more than 600 arrests, straining the state's law enforcement and court system.
Jen Raab, a spokeswoman for Rauschberger, said the tax commissioner and lawmakers had discussed how to enforce current tax laws against relevant Standing Rock protestors. In North Dakota, anyone who earns more than $10,350 in-state must submit a tax filing.
"Since the protesters earned income in North Dakota, they would owe income tax to the state on that income tax per North Dakota tax law," Raab said. "If they do not file for tax year 2016, they would be subject to penalties and interest."
Because of confidentiality laws, Raab said she could not comment on which organizations may be the target of specific compliant efforts. But the Sierra Club, Greenpeace, 350.org and other environmental groups have been among the most high-profile participants in the protests.
Rauschenberger said earlier this week that he may take legal action against protestors if he does not see an influx of tax filings soon.
— Jillian Kay Melchior writes for Heat Street and is a fellow for the Steamboat Institute and the Independent Women's Forum.