February 28 2017
Police Shootout Kills Man Who Shot Up Controversial Florida Pipeline
via Heat Street
by Jillian Kay Melchior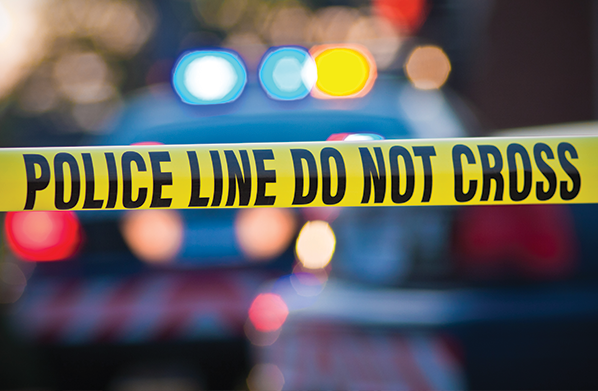 Law enforcement shot and killed a Florida man who fired a high-power rifle at the controversial Sabal Trail pipeline, led authorities on a car chase in his Chevy pickup, then fired his weapon at a state troopers and sheriff's deputies on Sunday.
Before he was shot and killed, James Leroy Marker, 66, "caused extensive damage to a section of the Sabal Pipeline in Marion County before fleeing into Citrus County," said the Citrus County Sheriff's Office.
Protestors have called the $3.2 billion Sabal Trail natural gas pipeline "the next Standing Rock," after the North Dakota pipeline that's been the object of fiery protests by environmental and community activists.
In Florida, the sheriff's department said that the situation preceding Marker's shooting death was "extremely volatile and dangerous."
It's unclear whether Marker was a pipeline protestor. The Stop Sabal Trail Pipeline Facebook Page, which has more than 10,000 followers, said Sunday that it "had no previous knowledge of this incident," adding that there was "no evidence to link this person and his death, any kind of property damage, or this incident to #waterprotectors in Florida or elsewhere."
But on Monday afternoon, the same anti-pipeline Facebook page posted and pinned a Balance for Earth video that said, "Someone stood up and took an action on behalf of all of us, and we don't know who it is … but we know that someone stood up, and as a result, they were killed for their action, and we're here to honor and memorialize them."
The same Facebook page held events over the weekend protesting the pipeline and calling for the release of Leonard Peltier, a 72-year-old Native American activist serving life in prison for murdering two FBI agents in South Dakota. Peltier has long maintained his innocence.
By deadline, the protestors did not respond to our query sent through Facebook, and the pipeline's developers had not answered Heat Street's request for comment.
In an emailed comment to the Ocala Star-Banner, a spokeswoman for Spectra Energy said that the pipeline developer's top priority was the safety of its workers and the community. "We are cooperating with law enforcement regarding the data collection of damage to the pipeline and equipment," she said, adding that no one was on duty when the vandalism occurred.
The Sabal Trail pipeline, which is nearly 78 percent complete, will transport natural gas on a 515-mile route through Alabama, Georgia and Florida. Over the past two months, the pipeline has intermittently drawn hundreds of protestors.
Last week, Marion County Fire Rescue forcibly removed two protestors who had climbed into a three-foot-wide section of the pipeline, refusing to budge. The head of security for the pipeline told the Gainseville Sun that the two had caused $28,000 in damage to three sections of the pipeline. Authorities charged the two protestors with grand theft, trespassing and criminal mischief.
— Jillian Kay Melchior writes for Heat Street and is a fellow for the Steamboat Institute and the Independent Women's Forum.