March 10 2017
Iowa Students Who Wore Patriotic Attire to Basketball Game Blasted for Being 'Offensive'
via Heat Street
by Jillian Kay Melchior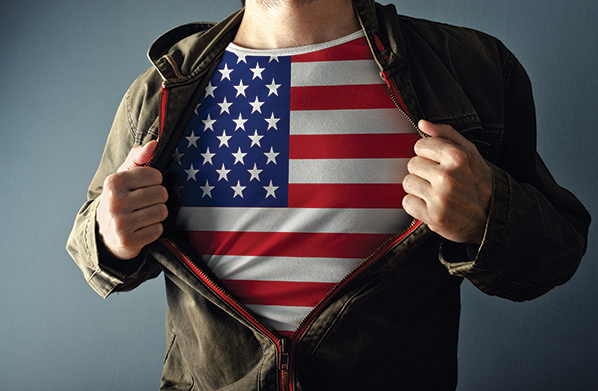 Students at an Iowa high school who dressed up in America-themed red, white and blue clothing at a basketball game are being blasted for their insensitive attire because one of the teams has players from refugee families.
Morgan Wheat, the assistant coach for Des Moines North, slammed Valley High School students' patriotic attire. "Any normal person, any educated person can look at that and think what the hell are these kids thinking," he said.
Several of the players from North come from refugee families, according to the local NBC affiliate.
"A lot of people were very upset about it," a sophomore from North told the local CBS affiliate. "Even if that was their theme for the game, I feel like they should have switched that because everyone knows North is a more diverse school."
At Valley High School, total minority enrollment is 26 percent, while at North, it's 66 percent, according to U.S. News and World Report.
After North students and their parents took to social media, the student government at Valley High School hand-delivered an apology letter.
"It has been brought to our attention that the decision by the Valley High School student section to wear U.S.A. apparel at our game last night was offensive to members of your community and fan base," the student leadership members wrote. "We are deeply sorry if we have offended anyone in any way. … Please know that our intent was in no way to offend or demean—just to support our own team in a way we have done before."
Valley High School isn't the first to come under fire for embracing a U.S.A. theme. Last fall, administrators at Ramapo College in New Jersey vetoed an "offensive" America-themed BBQ planned by the College Republicans and College Democrats.
— Jillian Kay Melchior writes for Heat Street and is a fellow for the Steamboat Institute and the Independent Women's Forum.