October 15 2018
Takeaways: Pre-Existing Conditions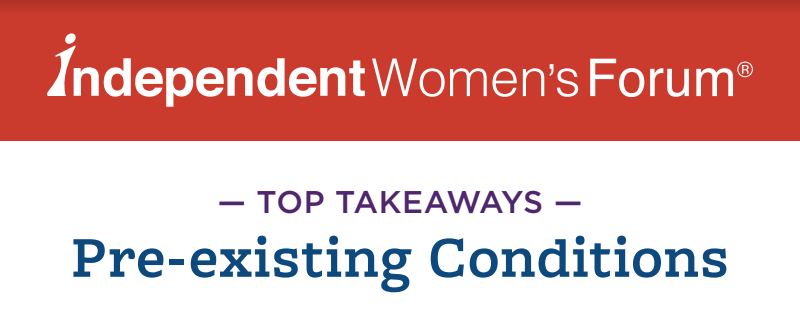 The ACA rules on pre-existing conditions were the biggest factor in premium increases, imbalanced insurance pools, and insurer exits from the ACA exchanges, ultimately leaving consumers with little or no choice in health plans. There are better ways to help those with pre-existing conditions. Americans should channel our concern for those facing costly health conditions toward a more focused solution that doesn't come with the harms of the ACA rules. Here are the quick takeaways:
GET THE FACTS (PDF/DOWNLOAD) >>>
Takeaways: Pre-Existing Con...